One of the most popular interior designers and with a great fashion stylish in London is –no doubt- Daniel Hopwood.
We can't deny we met Daniel on the Netflix TV The Great Interior Design a show with co-host Sophie Robinson. Ranking in 2019 as one of the best home design show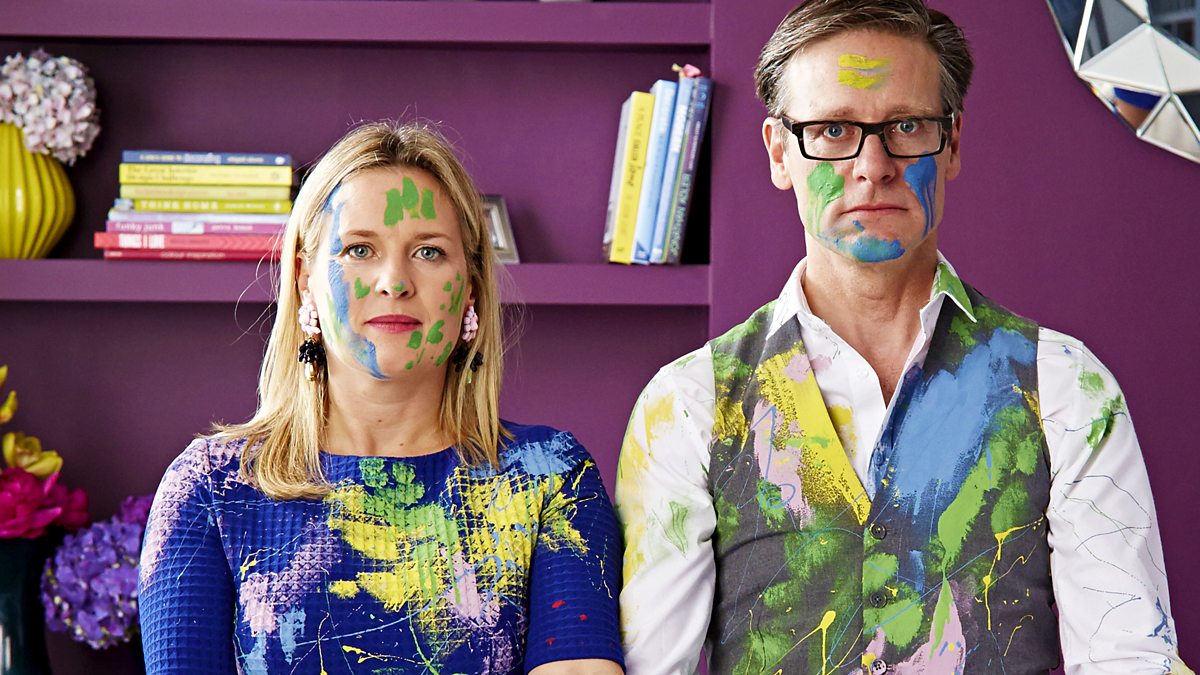 This show pits budding interior designers against each other to win a major design contract.
But there's a fun addition to their challenge. In each episode, each designer is surprised last-minute with an object that they must upcycle and then incorporate into their schemes. Like The Great British Bake Off, it is delightful to watch contestants help and encourage one other while under major stress. Judges Sophie Robinson and Daniel Hopwood hit the perfect tone which balances mentorship with tough love.
Another one that's easy to binge watch and shout at, we highly recommend this series as one of the best home design shows on Netflix.
About Daniel Professionalism and successful career
Having founded Studio Hopwood in 1993, years of valuable experience saw Daniel appointed as Director of Continuing Professional Development at the British Institute of Interiors Design, and later President. Widely regarded as one of the boldest interior designers in the industry, Daniel is the first call for style-conscious clients in London and beyond.
"The aim is to remain small so that I can be involved in every project, offering clients a highly creative, practical and ultimately personal service. All in my London Studio are fully qualified and are members of their professional bodies."

Daniel Hopwood
Having waited a decade to renovate his stunning Marylebone apartment, one of London's most architecturally rich areas, we were thrilled to be invited for a guided tour of the finished space.
Daniel's skills as an architect and interior designer are evident in his use of efficient space planning to turn what could be a challenging space into a celebration of versatile design and living in multipurpose spaces. His signature blend of rich colours and versatile furniture choices includes the Minotti Spencer Bed and Minotti Freeman Sofa.
We have an extensive library of finishes and materials which are being constantly updated, the technical knowledge and the necessary technology, together with the assurance of many years of experience. That's how we are able to interpret a vision into reality.
"I actually use Pinterest professionally. Any social media platform can be addictive and dictatorial so you've got to be in charge of it rather than let it be in charge of you. The way I use Pinterest is I ask a client to create a board of things that they like and then one to also select things that they don't like. We will meet and go through it for an hour or so and then I wipe the board completely. I'll have made notes in word form but not visually because we don't want to copy images, we want to create something new for them."

Hopwood
Hopwood continues assuming that he's not a "theme" person but of course interior design has fashion cycles as well.
"I think that soon we will be seeing a lot of 1960s Palm Springs come up – very glamorous plush velvets, soft blush pinks, greens, aqua, golds, agate and onyx – luxury shown in a very modern way."
About Fashion
On a Q&A with Daniel in 2016 by Elle Jnkinson, he comments, I'm a bit of a chameleon, the way I dress for TV is slightly different to how I dress for work. At work, one minute I'll be standing on a building site with mud and plasterboard around me, then the next minute I'm talking to an Arabian princess about her house and I will still see the MDF on the welts of my shoes. I need to be appropriate and not alienate people.
"I can't walk onto a building site in a Savile Row suit. However, when I'm working with clients I'm actually working for somebody therefore it's not about me, it's about them."

Hopwood
He continues, To be a good designer you have to be a good listener as well as a good talker so you tend to dress very neutrally; for me it's usually a white shirt and grey trousers. If I was sitting there in a purple shirt, the client could either think 'Good Lord, I'm going to hate it' or 'Wow! This is going to be bold.'
I focus on the details instead: I make sure my shoes are always polished and my shirts are always ironed and pristine. A lot of men are obsessed with their watches, but as I'm always using my hands – whether it's sketching or in a meeting – something big and blingy would be impractical and distracting, so I opt for a vintage watch.
See more of Daniel's work at danielhopwood.com and join his conversations on interior design, trends and lifestyle on Twitter and Instagram.